The Boy From the Woods by Jen Minkman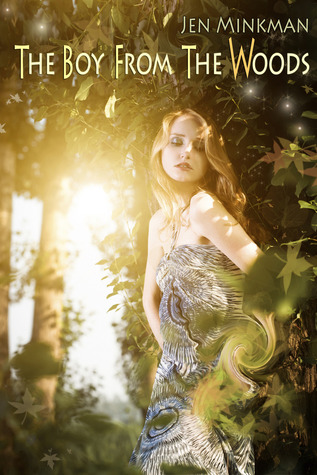 Publication date: November 26th 2013
Publisher: Createspace
Number of pages: 300
Series: N/A
Genre: YA Paranormal
Source: Received in exchange for review. This is my honest opinion.
Goodreads synopsis:
Julia fell down on her knees next to his lifeless body, her heart filling with dread as she noticed the left side of his face was covered in blood. He had fallen off the motorbike, hitting his temple on a sharp-edged rock. His head injury looked really, really bad.
"Michael?" she whispered softly, putting a trembling hand on his forehead. "Can you hear me?"
Julia has been in love with Michael for years. He's the hottest guy in school, and she can't believe her luck when they finally hit it off during Senior Prom. Her dream doesn't last, though: after a few dates, he callously dumps her out of the blue. Summer vacation starts with Julia feeling heart-broken and miserable.
But then she rescues Michael in the woods when he has a motorcycle accident in a heavy thunderstorm. From that point onward, her life is turned upside down. Michael has changed completely after the blow to the head that nearly killed him… and he wants her back. But why is he so different? And will she be able to trust him this time around?
Can the boy who broke your heart ever win it back again..?
Review:
If you can find anything Jen Minkman can't write, I will be shocked. Honestly, she's amazing.
This is my third book by this author and as expected, it didn't disappoint. I have read the first two books in her Island novella series which were dystopian, and now The Boy From The Woods, which is totally different genre-wise.
The ending was probably my favourite part of the book as it was both pretty and surprising. I didn't know the genre or synopsis while I was reading this book, so I was quite surprised when the genre of the story seemed to change from contemporary.
That was not the only point where I was surprised. Minkman dealt with some very unexpected themes that I would never have guessed. She also has this habit of making your eyes widen as you read.
The setting is absolutely gorgeous. If you don't know what Salzburg looks like, Google it. Seriously, you won't forget it. The in-book describing was also great, I loved all the scenes with the woods.
One of the main things that stand out to me about Minkman's books, is her writing style. It's very pretty and descriptive, yet the story still flows smoothly and are easy to read. There are both amazing and heartbreaking scenes mixed in with the pretty writing, so really, it could only be great.
For some reason, this book reminds me of Little Red Riding Hood. Actually, now that I think about it, I think it may have something to do with the woods and the grandmother.
If you have read and loved Minkman's Island novella series, you should definitely give this a try. But even if you haven't and are looking for an easy but pretty read, check this out.
4/5 comets
Meteor shower. A great show.
Add to Goodreads
Author bio: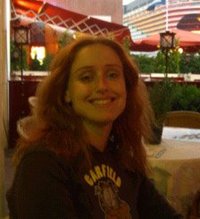 Jen Minkman (1978) was born in Holland, in the town of Alphen aan den Rijn. When she was 19, she moved between The Hague, Salzburg (Austria), Brussels (Belgium) and Cambridge (UK) to complete her studies in intercultural communication. She is currently a teacher of English and Dutch at a secondary school in The Hague, Holland. She tries to read at least 100 books a year (and write a few, too!). She is a published author in her own country, and translates her own books from Dutch into English for self-publication.
In her spare time, she plays the piano, the guitar and the violin. For every novel she writes, she creates a soundtrack.
'I have always been drawn to writing. My first book was a sci-fi novel at the age of eight, which I painstakingly typed out on my dad's typewriter and illustrated myself. Nowadays, I stick to poetry, paranormal romance, chicklit and/or fantasy. In my home country, I am the first-ever published writer of paranormal romance, and I will gradually make my books also available in English (seeing I have to re-write and translate the books myself, this will take some time!).'