Trendy Thursday 21#
The Rules:
You can make an outfit that can be worn in real life inspired by an character in a book you have recently read and reviewed. If not, you can just make an outift for any book.
Design an outfit you think they would wear.
Leave a comment down below with the link to your blog.
Post the Trendy Thursdays sticker on your blog (or make your own) with a link to my blog (Bookcomet).
Try to post something for each catergory.
Have fun!
This week's book is…
Rebel Belle by Rachel Hawkins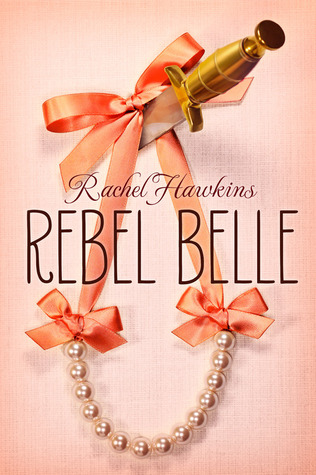 Goodreads synopsis:
Harper Price, peerless Southern belle, was born ready for a Homecoming tiara. But after a strange run-in at the dance imbues her with incredible abilities, Harper's destiny takes a turn for the seriously weird. She becomes a Paladin, one of an ancient line of guardians with agility, super strength and lethal fighting instincts.
Just when life can't get any more disastrously crazy, Harper finds out who she's charged to protect: David Stark, school reporter, subject of a mysterious prophecy and possibly Harper's least favorite person. But things get complicated when Harper starts falling for him—and discovers that David's own fate could very well be to destroy Earth.
With snappy banter, cotillion dresses, non-stop action and a touch of magic, this new young adult series from bestseller Rachel Hawkins is going to make y'all beg for more.
—-
The dress:
The hair:
Makeup:
Nails:
Shoes:
Accessories:
Of course a dagger would go with the outfit, but I strongly do not recommend it unless of course you fancy jail.
*I do not claim ownership of any of the images used in this post. All were taken from Google Images except the book cover (Goodreads) and the Trendy Thursday button (me).