Trendy Thursday 17#
The Rules:
You can make an outfit that can be worn in real life inspired by an character in a book you have recently read and reviewed. If not, you can just make an outift for any book.
Design an outfit you think they would wear.
Leave a comment down below with the link to your blog.
Post the Trendy Thursdays sticker on your blog (or make your own) with a link to my blog (Bookcomet).
Try to post something for each catergory.
Have fun!
This week's book is…
Fire and Flood by Victoria Scott!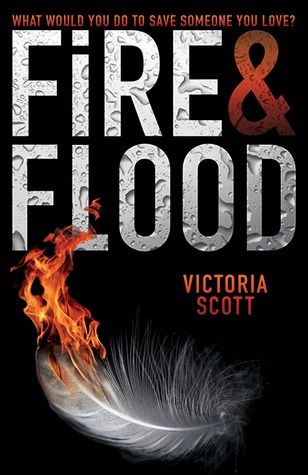 Goodreads synopsis::
Time is slipping away….
Tella Holloway is losing it. Her brother is sick, and when a dozen doctors can't determine what's wrong, her parents decide to move to Montana for the fresh air. She's lost her friends, her parents are driving her crazy, her brother is dying—and she's helpless to change anything.
Until she receives mysterious instructions on how to become a Contender in the Brimstone Bleed. It's an epic race across jungle, desert, ocean, and mountain that could win her the prize she desperately desires: the Cure for her brother's illness. But all the Contenders are after the Cure for people they love, and there's no guarantee that Tella (or any of them) will survive the race.
The jungle is terrifying, the clock is ticking, and Tella knows she can't trust the allies she makes. And one big question emerges: Why have so many fallen sick in the first place?

Victoria Scott's breathtaking novel grabs readers by the throat and doesn't let go.
—-
Top:
 Jeans:
Make up:
Shoes:
—-
I just finished the book this morning and I remember her wearing of everything here (except the nails and makeup). Those rain nails are SO COOL. Seriously, look at them close up: http://www.pownails.co.uk/blog/10093/Nail+Art+Raindrops+are+falling+on+my+nails
*I do not claim ownership of any of the images used in this post. All were taken from Google Images except the book cover (Goodreads) and the Trendy Thursday button (me).