How could I not write a post about this movie?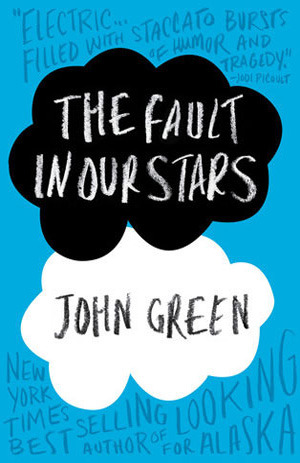 I just absolutely loved it. I've already seen it twice and it wouldn't really be that surprising if I see it again before it comes out on DVD. Which I  will grab and watch on repeat when it is released.
It's just perfection. I love Shailene Woodley and I LOVE Ansel Elgort. And Nat Wolff. Just so good.
Now, I'll admit that I almost cried the first time I saw it and I definitely didn't the second. But if I had been alone I totally would have. In fact I can feel it building up just thinking of the movie.
I absolutely ADORE the soundtrack too. I can't even pick ONE favourite. I'll give you three: Not About Angels – Birdy, All I Want – Kodaline and Boom Clap – Charli XCX. I don't even usually go for songs like that but I really love those three.
The first showing I went to was the Penguin Teen Australia showing,which was magical. They even gave us snazzy bags. We were supposed to get posters too,which I hope come soon.
The best thing about the PTA showing was that it was cinema of fans only. Mostly teenage girls like me, but also women of varying ages and a few guys. When the movie started, the cinema errupted in squeals. Then when Ansel Elgort (Augustus) came on screen we all freaked out. I swear, one or two girls cried the entire movie. It was such a great experience.
The second time I went with a group of friends and it was still geat.
The acting was phenomenal. There were some hilarious bits. Amsterdam was beautiful. I just love it so much.
Me and my friends are stll quoting the movie at each other in conversation.
If you still haven't seen the movie, please do. It's a great story and John Green (the author), Shailene Woodly, Ansel Elgort and Nat Wolff are all amazing. The whole cast is.
Have you seen the movie yet Why/why not? If so, what did you think?
*I do not claim ownership of any of the pictures/gifs used in this post except for the picture of the bag.