I know the idea of the Delirium series becoming a TV show has been around for a while. To me personally, it feels like it's been forever since it was first announced.
But Sunday on Jeann's (Happy Indulgence) blog, I saw that a trailer for the TV show adaptation had been released! I pretty much pulled that excited face that us bookish people safe for occasions like this:
So, the series pilot is supposedly launching on Hulu.com on the 20th of June and will star Emma Roberts. I NEVER would've picked her as someone who would play Lena. But I can see it and I like her, so I think I will be able to handle it. If you don't know what the book is about, do let me enlighten you with the cover and Goodreads synopsis:
————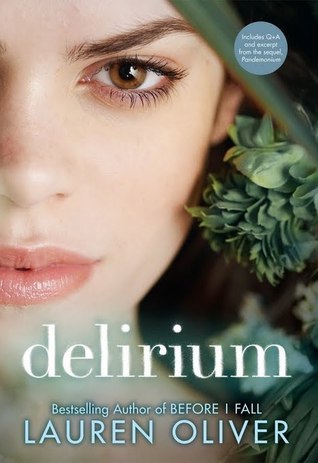 Ninety-five days, and then I'll be safe. I wonder whether the procedure will hurt. I want to get it over with. It's hard to be patient. It's hard not to be afraid while I'm still uncured, though so far the deliria hasn't touched me yet. Still, I worry. They say that in the old days, love drove people to madness. The deadliest of all deadly things: It kills you both when you have it and when you don't.
————
I honestly don't remember much about this book except that I loved it and gave it five stars. I received the second book as a present for Christmas and was going to hold off on reading it until I had the last book but since the TV show is actually going to come out, I will probably read it before then.
I've embedded the trailer in this post:
Here are some of the cast members:
 Lena – Emma Roberts (Source)
 Alex – Daren Kagasoff (Source)
 Hana – Jeanine Mason (Source)
 Julian – Gregg Sulkin (Source)
Thomas Fineman – Billy Campbell (Source)
Rachel Holoway – Erin Cahill (Source)
————
I don't remember much about the characters, but I do know that Hana is meant to have blonde hair.
I'm super curious as to how this will turn out. I think that it definitely has potential. When I was watching the trailer, I saw loads of similarities as to how I would imagine an adaption of Matched by Allie Condie but I don't know. Maybe since it's been a while both books have sort of blended into one.
As I have enlightened you, I think that it's your turn to enlighten me. Do you know if they are just showing the TV show pilot or the whole series? And what do you think?
*The gifs used in this post are from Giphy