It's Tuesday 7#
I have to say that this is my favourite post to write. AND I've been more successful so far in scouting news than last week!
—-
Five things that have happened to me recently:
It's my second week back at school. Isn't the excitement just radiating off me?
I started studying for a biology test today. Come on, you must be seeing the excitment radiating off me now.
My nail polish lasted more than two days. Bet the excitement for me is radiating off you now.
I started talking to people on Twitter again. #comingoutoftwittershell
I am behind on replying to comments. I'M SO SORRY!
—-
News:
It's time for the Netgalley Wellness Challenge! Join up and be entered to win one of five prizes! It's a seven weekchallenge to help improve your "book talk". It runs from May 5th – June 20th. This is probably the news I think is the most exciting. Click HERE for more.
The second book in Tammara Webber's "Contour of the Heart" series was released today. It's called Breakable. To visit it's Goodreads page, click HERE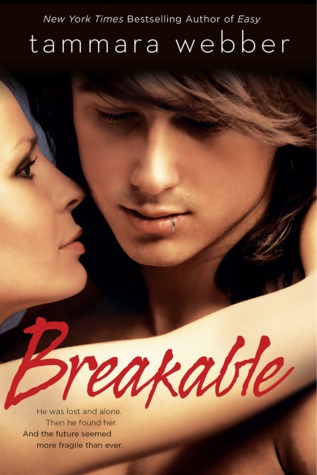 Plus something really exciting concerning A. G. Howard (author of Splintered) was released today! It's a hint at what the cover of her newest book will look like…bet it will be just as pretty as the others. Mind you, I guess I'm setting the bar very high! Click HERE to visit her website!
And what's this we've all been hearing about? HarperCollins bought Harlequin *collective gasps* Read more HERE
I know this is kind of older news now, according to the date of the article, but I thought it was interesting. Apparently These Broken Stars by Amie Kaufman and Meagan Spooner is set to be becoming a TV series. More HERE
And I'm kind of running out of time for this post, so bye!